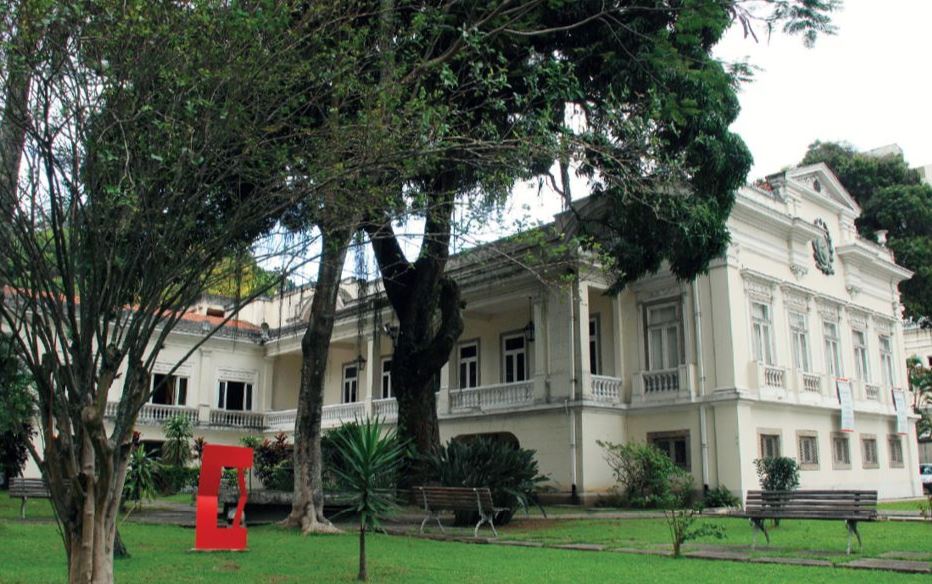 Built around 1860 by doctor José Martins Rocha, the palace was set as the headquarter of the Government by Governor Nilo Peçanha in 1904. Over the following years, the palace has had 43 inhabitants among interim governors and federal intervenors.
The Rio de Janeiro State Foundation of Museums was created with the merger of the states of Rio and Guanabara, Nilo Peçanha Palace being used for the deployment of the Museum of Arts and Popular Traditions, opened on March 18, 1976, and the Rio de Janeiro State History Museum, opened on March 23, 1977. The two museums worked as separate administrative units, sharing the same space. In 1991, by virtue of a decree, they became a single unit named the Museum of History and Art of the State of Rio de Janeiro.
The collection consists of approximately 4,800 pieces among furniture, porcelain, clothing accessories, crystals, sculptures, photographs and coins. It is authorized to use the Lucílio de Albuquerque Gallery including about 120 works by several artists, such as works made by Mestre Vitalino, Zé Caboclo, Carrancas do Guarani and Mudinho's sculptures. Among the various expressions of popular culture, there are pieces of clothing and accessories of festivals and folk dancing, handicrafts from the State of Rio de Janeiro and other states, domestic and rural work instruments, Afro-Brazilian objects, objects representing popular festivals, decorations and household items, toys, ex-votos, Cordel literature, Indigenous craft, etc.
Visitation:
Free Visitation: From Wednesday to Saturday, from 12pm to 5pm
Holidays: Closed
Scheduled Guided Visits: From Wednesday to Saturday at 12pm; 1:30pm and 3pm.
Niterói Bus Lines: 17, 32, 33, 47, 49, 53, 57
Rio/Niterói Bus Lines: 740D, 755D, 760D, 775D
Address: Rua Presidente Pedreira, 78 – Ingá, Niterói
Telephone.: 2717-2903
E-mail: museudoingaeducativo@gmail.com